How much do you spend on Google Ads each month?
If the answer is "ZERO" — then you're missing out on what could be your best source of obtaining new customers and clients. After all, if you begin all your searches on Google, wouldn't you expect your clients do the same? If in 2023, you're not appearing where your potential customers are searching, then you don't exist. I can help your business get discovered on the web through paid search marketing.
If you're currently running ads yourself — then you're overspending and underperforming and it's not your fault. Google makes it easy for you to start spending money on their platform, but they make it difficult to optimize your campaigns. They don't care how much your ads cost you or how well they perform. Google has no incentive to help you spend less. (That's why their #1 Recommendation is always "increase your budget.") I can help your business maximize the value of your ad campaigns. My ad management and optimization services pay for themselves through savings in ad spend and increased leads/sales. 
🛡️ 100% guarantee that I'll improve your ad campaigns or your money back.
Here's what I can help you with:
Google Ads
Put your business in front of prospective customers at the top of search results when they're searching for the products and services you offer.
Google Business Listings
Get found locally on Google Maps when local customers & travelers  search for businesses like yours and make it easy for them to find you.
Google Shopping
Add your store's products to Google Shopping Graph and advertise your product listings within shopping results so that you benefit from searches for competing brands.
Ad Optimization
Fix your ad spend. Target your audience better. Write stronger ads. Leverage campaign tools you're unaware of. Ultimately spend less while generating more leads or sales.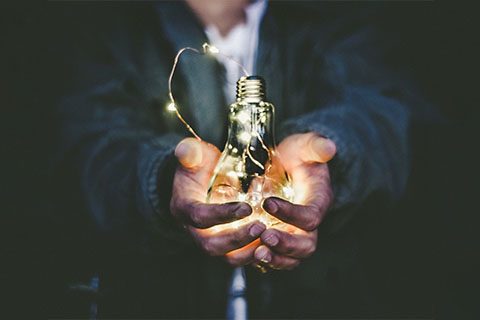 Online Business Development
From startups to established brands growing market share, I can help your business develop a powerful online strategy that works with your resources and budget.
Here's what clients are saying:
We found Paul through his helpful presence in social media, and approached him for a simple website redesign. His process dove into what we do as a company much more than we'd expected, and we quickly came to appreciate his big-picture approach to marketing our product through that website and beyond. He's thoroughly communicative and always eager to take the next step, to work on building what we already have into something better. He conducts his business as a partner on your team, not just a service he's providing, and brings a welcome enthusiasm to everything we do.
I thoroughly enjoyed working with Paul. He was extremely responsive; knew his business; was creative in his solutions; and achieved the results we were looking for. I especially appreciated his attentiveness in learning and crafting our strategic objectives before the tactical steps were even explored. That approach gave us an efficient and targeted result.
Paul was referred to DC Autocraft earlier this year as the decision was made to rethink and re-vamp our company website. Paul was introduced to us simply as "a guy who knows what he is doing" when it comes to building a website. Since we are in the auto industry, not the web or IT world, we thought that this means he is capable of building a really good, fancy and classy website. Within our first hour speaking to Paul, it was obvious that his capabilities, imagination and thought process far exceeded a good fancy & classy website…as a company, we became excited about our online possibilities for the first time.
We spent our time with Paul discussing the normal objectives, design, targeted clientele, etc, And that's what we expected…but it was just the beginning. Where Paul really stood out from others is his genuine interest in the business, the business process, and what tangible deliverables are that make us a better company. Once Paul understood what we do, how we do it and why we do it he was able to promptly deliver a beautiful and structured marketing tool that has helped our online presence tremendously.
Just one conversation with Paul is valuable and will change how you view your business. I say with absolute certainty: working with Ideas Focused will help you meet your goals quicker and more efficiently. Paul Drecksler is one of the most knowledgeable, intelligent, strategic, thoughtful and business-minded SEO / UTM / eCommerce / affiliation consultants that I've ever had the pleasure of working with. I had worked with previous SEO consultants in the past and thought I knew SEO... but after one meeting with Paul, I was FLOORED at how much he knew. Paul's knowledge in this space is beyond anyone you will ever meet. I cannot wait to work with him again in any capacity!
Begin with a 90-minute consultation to learn how I can help your business through search marketing.