You've got great ideas!
Let's make them even better together.
Everything starts with an idea.
Sometimes that idea gets blurry. As entrepreneurs, we get caught up in the day-to-day tasks of running our business and we forget to focus on the idea that powers it all. My mission at Ideas Focused is to offer a fresh perspective on your company's marketing, sales, and web technology with an emphasis on your bottom line. Start with a 30-minute consultation to get your ideas focused.
💻
Websites
E-commerce & Lead Generation
🎈
Marketing
SEO, PPC, & Referral
💡
Consultation
Business & Internet Technology.
People come to me for help with things like:
"I want to sell my products online."
I help merchants determine which channels are best to sell their products on (like on their own website, Amazon, Walmart, or through other marketplaces / retailers), and then create a gameplan to get them there.
We research competition to come up with a competitive advantage, develop marketing and traffic strategies, determine which software and technology is best fit for the job, and then develop a launch plan to go live.
I also help them set up taxes, e-mail funnels, analytics, rewards programs, bookkeeping, inventory management, fulfillment logistics, and connections to their CRMs. Pretty much anything an e-commerce business needs to succeed online!
I can take a business or product from zero to operational to multi-million in revenue online, or anything in between.
"We're developing an app or SaaS product."
I help developers streamline their product to an initial MVP for launch, create a target demographic, develop marketing and sales strategies, build a referral or affiliate strategy into their product, and more.
There have been times that I've helped completely redevelop their core product and monetization model, and what they've launched was different than what they originally came to me with.
I've seen so many great SaaS products that never made it past early stages because they didn't know how to properly market their product and reach their target audience. I can help you do that!
"I've got an idea for a business."
I take good ideas and make them great! But more than that, I make them work! It's one thing to have an idea, it's another thing to execute on it. Through my experience with developing online businesses, I help entrepreneurs turn their ideas into profitable businesses or projects.  
Similar to launching an app or SaaS product, we explore various models to find one that works best with the resources they have available to launch with. Then we develop marketing and sales plans and connect the dots with the technology needed to power those plans.
Discussing business ideas is my absolute favorite type of consultation because the timing is perfect. I love intercepting a business from the very beginning — at the core idea — so that I can help mold and shape it into an actionable business plan.
"We're launching an affiliate program."
During the past decade, I've helped HUNDREDS of businesses get started with affiliate marketing — from structuring competitive programs and finding the right technology to power them, to developing outreach strategies and finding the right strategic partners.
I love affiliate marketing, and I've been on all ends of the spectrum. Meaning I've run affiliate programs for my own brands, I've setup hundreds of companies with affiliate programs, and I'm an affiliate myself for hundreds of other brands through my travel company. I've seen all sides of the affiliate coin and feel that it's a win-win-win channel.
There's no-one out there who's better to consult with if you're looking to launch an affiliate program for your business.
"We need more traffic to our site."
Whether business owners were looking to generate more leads to their local business, drive customers to their SaaS product, or bring shoppers to their e-commerce website, I've helped them find the right traffic channels for the job including SEO, pay per click advertising, display ads, social media, referral, or a combination of the above.
Although I work with clients through Ideas Focused, the bulk of my income actually comes from my own online projects, of which generating traffic through SEO, PPC, and referrals are crucial to my livelihood. 
I can show you what works for my own businesses and for other clients when it comes to generating targeted traffic websites or product listings.
You've heard the expression "Those who can, do; those who can't, teach."
Well, I do both.
"I want to pick your brain."
Looking for advice about e-commerce or online marketing, but not exactly sure the right questions to ask? Feel like you're onto something and need an outside perspective? Want some feedback about your website or project? Need help determining the right direction to move forward with your business?
Absolutely, let's do it! I've worked with hundreds of businesses and entrepreneurs in the past two decades and am ready to answer your questions about online business or offer feedback about your idea / product / service / campaign / or website.
Hi, I'm Paul Drecksler. I started Ideas Focused to help entrepreneurs make sense of the Internet technology that powers their businesses.
I am here to help you develop a powerful online presence and a 21st century entrepreneurial mindset as your personal guide to business technology and online marketing. I promise that working together will provide you satisfactory results. In fact, I guarantee it.
A little about me..
I treat my clients like family.
I challenge what you say and how you think.
I get personal with you because I care.
I believe that being a business owner is a way of life, and not a 9-5 gig.
I genuinely care about your success.
I'm reliable and trustworthy.
My family taught me the value of hard work and ethics.
I'm easy to get along with.
If those qualities are important to you, then let's work together.
Every new client begins with a 30-minute consultation to get your ideas focused.
Thank you for being here.
PAUL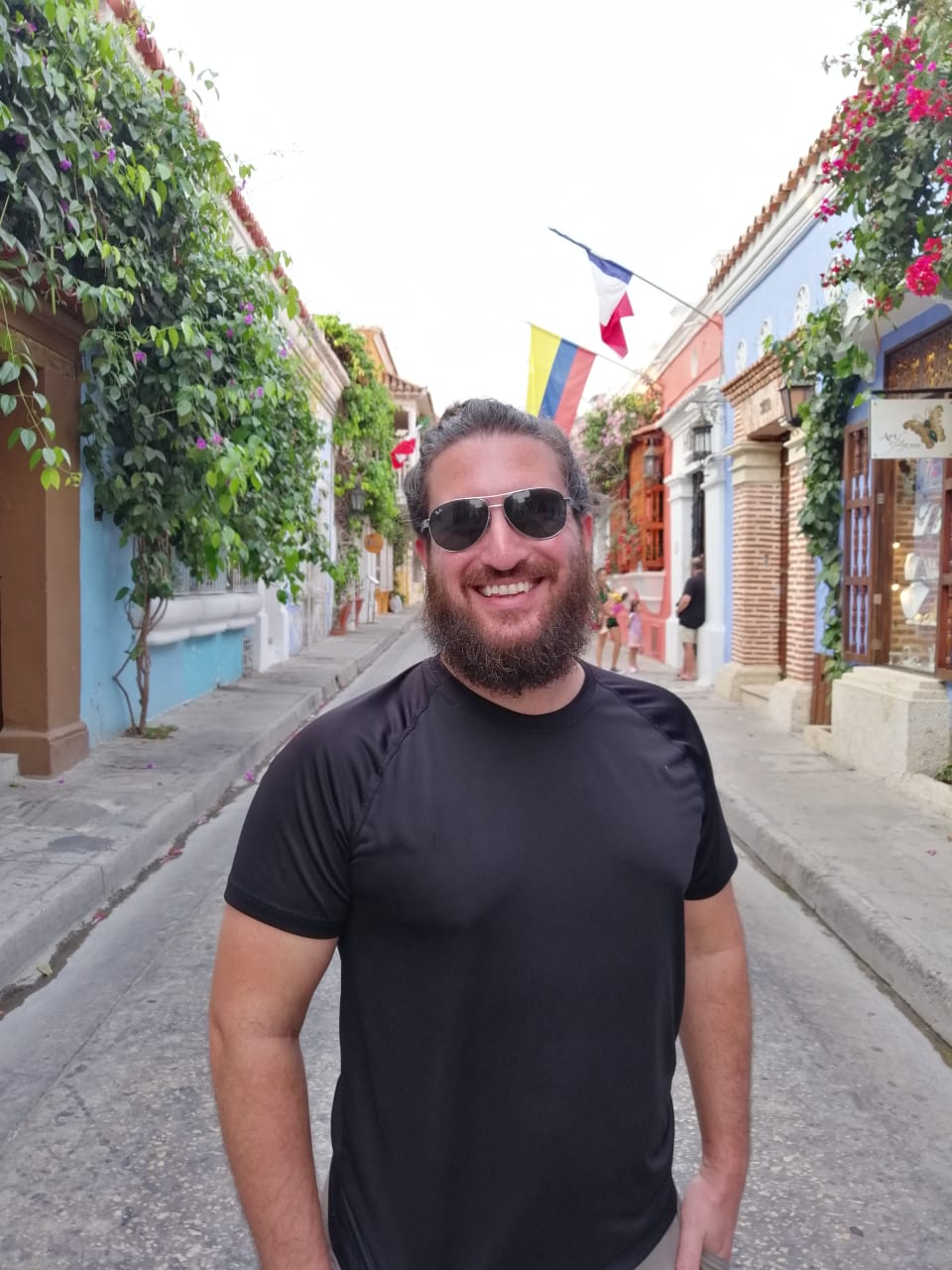 That's me, Paul Drecksler!
Begin with a 30-minute consultation to get your ideas focused.
"Paul was great to work with. I did not actually know what to expect but it was probably the best time spent in a while. He got me to look at things that were grazed over, and we really got to get granular on some pressing topics I am facing. Overall A+++"
"Paul is on top of his game. He has a great grasp on the bigger picture. Excellent service, amazing quality, quick response time, and fairly priced. He is creative, willing to think outside the box, and offers multiple solutions as a result. I highly recommend working with this company."
"Working with Paul was an excellent experience. Paul overdelivered and communicated excellently the whole way."
"It can't be done!" That was what my whole technology team was telling me. A friend suggested that I call Paul. It was done before I went to sleep that night. Paul was a solutions guy. I love that. I will be reaching out to Paul to collaborate on projects in the future. He was polite, supportive and has a can-do attitude. The kind of people I like to surround myself with.
We found Paul through his helpful presence in social media, and approached him for a simple website redesign. His process dove into what we do as a company much more than we'd expected, and we quickly came to appreciate his big-picture approach to marketing our product through that website and beyond. He's thoroughly communicative and always eager to take the next step, to work on building what we already have into something better. He conducts his business as a partner on your team, not just a service he's providing, and brings a welcome enthusiasm to everything we do.
Paul is a breath of fresh air. His knowledge for online marketing and web design is up to date and he can think outside the box. He takes the time for initial discovery and is passionate about creating the right look, feel and message for success. I highly recommend him.
I found Paul online several years ago by chance. I stumbled upon his adventures blog and decided to contact him. My husband and I needed to make updates to our business website and we took a chance on Paul and we've been working with him ever since. Paul is extremely professional and thorough. He provides suggestions, a timeline, and updates on what he is working on. He is quick to respond to emails as well as last minute requests. At first, we were nervous about hiring someone online, but we can honestly now say that we feel at ease with Paul and we look forward to meeting him in person some day!
Paul really helped me rethink the direction of my online store. He arrived to our meeting prepared with very detailed notes ready and enthusiastic about my business. I left feeling inspired and motivated. If you're looking for someone to help improve your online presence Paul is your guy!
Paul was referred to DC Autocraft earlier this year as the decision was made to rethink and re-vamp our company website. Paul was introduced to us simply as "a guy who knows what he is doing" when it comes to building a website. Since we are in the auto industry, not the web or IT world, we thought that this means he is capable of building a really good, fancy and classy website. Within our first hour speaking to Paul, it was obvious that his capabilities, imagination and thought process far exceeded a good fancy & classy website…as a company, we became excited about our online possibilities for the first time.
We spent our time with Paul discussing the normal objectives, design, targeted clientele, etc, And that's what we expected…but it was just the beginning. Where Paul really stood out from others is his genuine interest in the business, the business process, and what tangible deliverables are that make us a better company. Once Paul understood what we do, how we do it and why we do it he was able to promptly deliver a beautiful and structured marketing tool that has helped our online presence tremendously.
I had a consulting session recently with Paul regarding my new startup in Nicaragua. His fresh perspective and outside point of view gave me great insight for things I need to work on. He helped me focus on my main priorities and my process. I have been integrating his recommendations into my work and it has increased my motivation. I definitely recommend him for business consulting. He is very smart, takes the time to think about things, and has a great way of articulating his advice to you. Thank you Paul!
Paul is amazing! He completely redesigned our website, transferred our entire email system to Google Apps, and set us up so we could actually track our presence on the web. His assistance in navigating this world that we knew nothing about is invaluable. That was over 3 years ago, and he still maintains everything for us as well as continuously offers new ideas to better our web presence… not to mention his support on the many other tech things that we go to him to for help/advice. He was recommended to us by several other business and now we are happy to be the ones to be recommending him.
As an entrepreneur, few things are as important to me as having expert resources on tap. Most of us walk in the same forest (small business), but travel on different paths. Paul has a unique gift that allows him to fly above the treeline and provide invaluable guidance. He has helped shape and influence many of the projects I've been involved with over the past few years, and each one was better as a result. If you're looking for personalized, attentive service in a time of fly-by-night insights, look no further. I just can't say enough positive things about the guy.
Superfine Bakery hearts PAUL! He's helped us on numerous occasions with large site work (site overhaul, section development, sudden bug fixes that can take days) and every time he pulls us through. Thanks for making our business digitally viable, Paul! You're the best!
Paul has been a great resource for helping me to focus and structure my new business venture. He asks intelligent and probing questions, has me thinking in totally new ways, and is an inspirational genius! I haven't met a young man as focused, enthusiastic, insightful, well-versed and educated… in forever. I thank the universe for bringing Paul to the networking meeting where I met him. He truly loves what he does, and when he's in the zone… look out! It's as if someone uncorked the champagne! Delightful!
Paul was awesome. What would have taken me hours, Paul completed in minutes. I'm so grateful for him and his work. I highly recommend him!
It was really such a great experience working with this dynamic-enthusiastic- highly spirited-young-fun-and-awesome guy.He is a genius. He has a creative mind which is full of great ideas. He is very determined to be successful in what he does and generous enough to share it with other people.
So so happy we found Paul! We've been selling our products on Etsy and tried to make the jump to our own Shopify account by setting up our own site and quickly realized we needed help. We found Paul after reading some explanations he'd written on Reddit.
We contacted him and he called right away and spent a long time (especially given that it was a weekend) answering questions and explaining how he could help . We told him we were in a hurry and he was able to start the very next day.
He did SO much to our site to help elevate it. There were a lot of areas where he could have skipped and we wouldn't have known the difference, but he was super diligent and thoughtful and really went above and beyond. He sent bullet point emails listing all of the things he was going to do, and then updating us on the status at the end of the day.
It is so rare when you come across someone who cares about your business as much as you do and Paul definitely makes you feel that way. I would recommend him to anyone.
"Engaging with the Shopify consultant was an exceptional experience from start to finish. Their expertise and tailored guidance surpassed my expectations. Their clear communication, commitment to my success, and professionalism were remarkable. Highly recommended for anyone seeking to elevate their e-commerce business!"
While learning to design and build my own website, I emailed Paul to write a guest post for his website. Not only did Paul respond within the hour but he called me on the phone to teach me several things that I could do to improve my website. If Paul provides this level of service to a casual acquaintance I am sure he would do an outstanding job for whoever chooses to hire him.
Paul's ultimate goal is to increase an attorneys clientelle, and the strategies he uses are creative and innovative. The site that he created for me far exceeded my expectations regarding growing my business.It is refreshing to find someone who deeply cares about his work and whether his customers obtain profitable results from it.
Paul is great! The knowledge I have gained from Paul's input in a high end mastermind group has been invaluable. He continues to add and coach with his wealth of unrivaled internet knowledge! Thx Paul!
Paul has been a fantastic web designer. The experience he brings to the table can help take your business to the next level.
I thoroughly enjoyed working with Paul. He was extremely responsive; knew his business; was creative in his solutions; and achieved the results we were looking for. I especially appreciated his attentiveness in learning and crafting our strategic objectives before the tactical steps were even explored. That approach gave us an efficient and targeted result.
We've been working with Paul for years and he's been so helpful. We love the beautiful website he created and have received many compliments on it. Paul is always there when we need him and we're grateful for his constant support.
Thank you for the coaching session, helping me reconnect with my purpose and mission. Your collaborative, resourceful, authentically-cheerleading perspective helped me shed 1) a sense of overwhelm, 2) the sense of identity entangled with my day job. I adore your examples of other businesses that are simple and yet functional, your suggestions of free resources, and encouraging me to start with a small, tangible blog that can evolve. I admire your intuition and your personable nature. I look forward to reconnecting in the near future, as our careers and adventures evolve.
I had a consultation and evaluation of the current status of our tour business. Paul knows what he is talking about and quickly pointed out in an easy to understand way what needs to be done in order to improve our customers experience and where we need to make changes in order to increase leads. He was prepared, listened closely and and asked the right questions, so he would understand my point of view. I am sure it was not the last time I am using his services. I would recommend Ideas Focused to everyone who wants to get a professional opinion on his online business. Thank you for your help!
Paul is an incredible resource in the e-commerce market. He carefully examined my business and provided a highly tailored recommendation that fit my business needs and budget perfectly. Highly recommended!
Paul was great! I found him on a blog looking for some input on affiliate programs to use. He was quick to respond and went above and called me to ensure my questions were answered in a timely manner. His input helped me solidify my option. We are loving his recommendation.
Paul is an absolute legend. Although we've never met, he has helped our business significantly and took the time to really listen to our needs and offer great advice. I would highly recommend him for any affiliate, online business or e-commerce solutions. Thanks again!
Just one conversation with Paul is valuable and will change how you view your business. I say with absolute certainty: working with Ideas Focused will help you meet your goals quicker and more efficiently. Paul Drecksler is one of the most knowledgeable, intelligent, strategic, thoughtful and business-minded SEO / UTM / eCommerce / affiliation consultants that I've ever had the pleasure of working with. I had worked with previous SEO consultants in the past and thought I knew SEO… but after one meeting with Paul, I was FLOORED at how much he knew. Paul's knowledge in this space is beyond anyone you will ever meet. I cannot wait to work with him again in any capacity!
I have had the pleasure of knowing Paul for nearly 15 years. Two years ago I started my own solo practice law firm in Florida. Desperate to get some sort of web presence, I succumbed to the overwhelming spam emails I was getting and overpaid to have someone build an incredibly useless website for my firm. After that website was in place for a year, I realized that I had no search engine presence and was sick of the continuous issues with hosting the initial company I hired was giving me. Knowing Paul was in the field, I reached out to him and asked him to take a look at my business and advise how we could help get me on track to reach my goals. After taking the initiative to do a deep dive into my business and my current website, Paul sent me 10+ ideas of where we should start, always focusing on making sure I was telling him what I was looking for between each step to ensure that the end product came out looking and working like I wanted. Over the course of a few months, Paul built the website, wrote the draft copy, set up the hosting, wrote the Google Ads, set up the tracking, and set up the Live Chat. At each step of the process, Paul would send me updates and keep in constant touch. Even now, when I get a new review on google, I email Paul and the new review is on my website in minutes. If you're looking to grow businesses' online presence, you could not do better than Paul to help you get started. The name of his company is incredibly accurate. He is ideas focused. 10/10.
Paul is knowledgeable, helpful, and offers actionable ideas. I was impressed by his willingness to learn about my business and provide customized insight.
I had a consult with Paul about getting some tech coding done for my agency. He was able to quickly and easily point me in the right direction for what needed to be done to make it happen right away! His recommendation was gold!
Super informative, even if you aren't yet a paying customer. No hard pitch. Adds value upfront. Will go to him with my needs.
(And guess what? Later that year, Chris called me back and became a paying client!)
Paul is on top of his game. He has a great grasp on the bigger picture. Excellent service, amazing quality, quick response time, and fairly priced. He is creative, willing to think outside the box, and offers multiple solutions as a result. I highly recommend working with this company.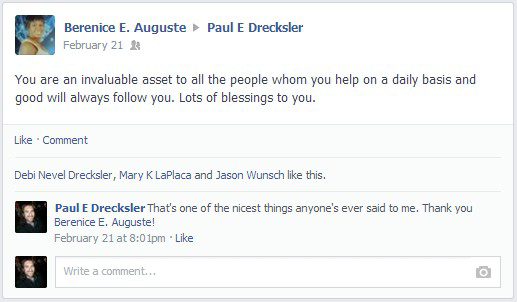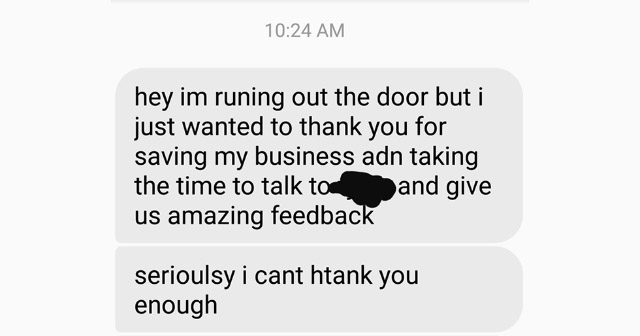 Begin with a 30-minute consultation to get your ideas focused.